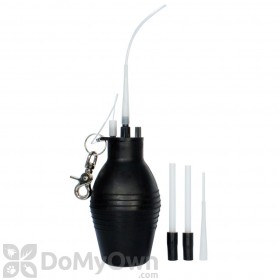 $24.27
Buy Now
Karen from Albuquerque, Nm writes,
06/22/2017:
Can the B&G Bulb Duster 1150 be used with the Niban Granular Bait?
Answer:
We do not recomend that you use Niban in the B&G Bulb Duster 1150. The Niban comes in a tip and pour bottle for easy application. We recommend applying the granules with a hand spreader for applications in large areas or using the B&G 2 Quart Duster. Niban can be applied indoors and outdoors. For outdoors: apply where ants forage or in a 2-4 foot band around your home. It can be applied on lawns and in gardens. Indoors: Spread in attics, cellars, crawl spaces, cracks and crevices.
Answer last updated on: 06/23/2017
Was this answer helpful to you? Yes No