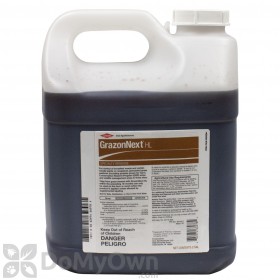 $139.00
Buy Now
Mike from Red Lodge, Montana writes,
06/24/2017:
Is GrazonNext HL Herbicide available to purchase in a smaller amount?
Answer:
GrazonNext HL Herbicide is the only product that we carry with the exact ingredients and labeling for certain uses and there is not a smaller size container or exact product in a smaller size. Please provide the targeted weeds, area and if there will be grazing animals so that we could locate another alternative to fit your needs. We also can be reached  M-F 9-5 PM EST at 866-581-7378.
Answer last updated on: 06/25/2017
Was this answer helpful to you? Yes No