Quick View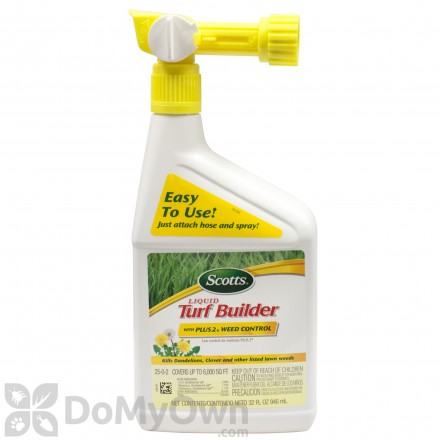 A liquid weed and feed in a RTS hose-end spray bottle with a fertilizer of 25-0-2 for greener grass in 24 hours while killing the weeds.
Quick View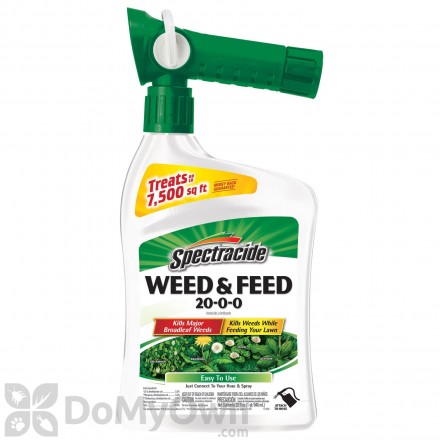 $21.85Out of Stock
Free Shipping!
A ready-to-spray fertilizer and herbicide that controls major broad leaf weeds while feeding the lawn.
Weed & Feed for Turf & Lawns
Before choosing a weed and feed product, determine whether you want a pre-emergent or post emergent herbicide in your product. Timing can be tricky when applying both a pre-emergent herbicide and a fertilizer together, because the timing may not overlap depending on your local climate. A post-emergent weed and feed product can give you more flexibility for application timing.
Always read the label carefully to ensure that the weeds you want to be controlled are listed on the label, and that the fertilizer is the right formula for your lawn.
Can't find the product you are looking for? E-mail us and we'll get it for you!
We sell professional do it yourself pest control (diy), exterminator and
extermination insecticide, pesticide, chemical and bug killer treatment
products to spray, eliminate and exterminate pests.
Many of our products are not available in stores
such as Home Depot, Walmart or Lowes.