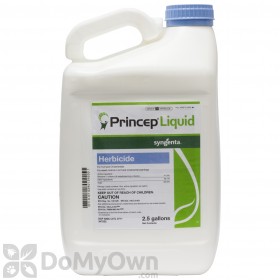 $76.95
Buy Now
Bill from Memphis, Tn writes,
07/21/2015:
What fertilizer could we add to our tank to fertilize our Bermuda and Zoysia lawn while we apply Princep Liquid Herbicide as a pre-emergent?
Answer:
Princep Liquid Herbicide can be mixed with any of the liquid fertilizers found here. †Which you choose would depend on what nutrients your lawn is lacking at the time of application. †We recommend to contact your cooperative extension office and speak with the Master Gardener on duty. The Master Gardener will be able to assist you with a soil analysis.
Answer last updated on: 07/21/2015
5 of 5 people found this answer helpful. Was it helpful to you? Yes No