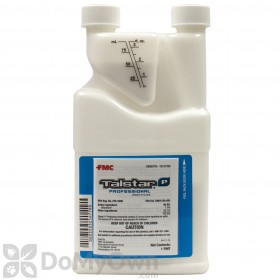 $27.58
Buy Now
R. from Mobile, Alabama writes,
08/10/2013:
Applying Talstar P to plants
I have read many of the previously submitted questions, but there always seems to be a general, blanket statement provided in regard to applying Talstar P to plants. I still wonder if there are any plants, shrubs, bushes , ornamental bushes or flowers which can be adversely affected by applying Talstar P as specified per instructions. I know it is not to be used on edible foods.
Answer:
There are certain plants of trees such as the Japanese red maple which we would caution you before applying any product. If in doubt on treating a certain plant you should treat one plant only or one small area of the plant with the Talstar before treating the whole plant. Wait at least three days to see the results before continuing.
Answer last updated on: 08/10/2013
Was this answer helpful to you? Yes No