Contact Us
Expert Advice & Award-Winning Customer Service
Placing an Order | Shipping | Product Returns

Do My Own will be closed on Monday, January 17th due to inclement weather. We plan to reopen on Tuesday January 18th for our normal business hours. We appreciate your patience and look forward to serving you soon.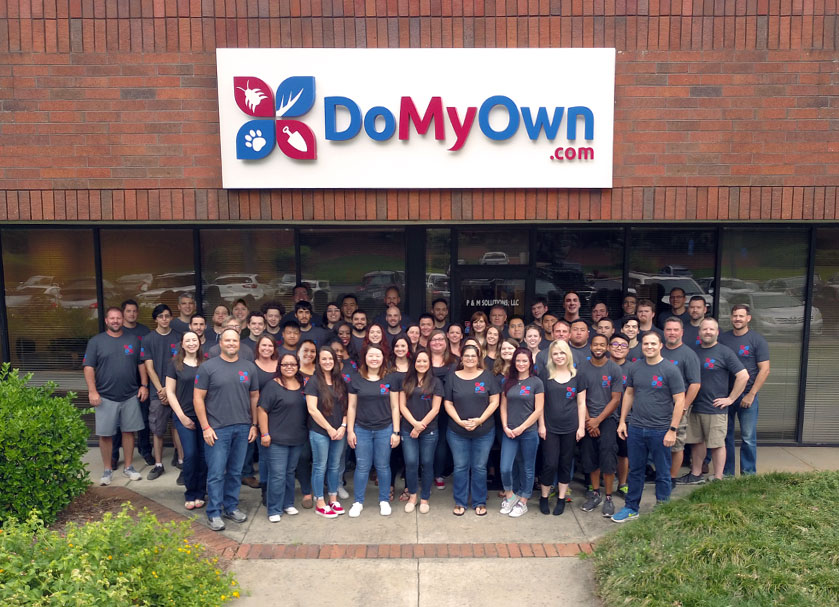 Please feel free to contact our friendly customer service team for pest control, lawn & garden, and animal care questions, order inquiries or product support. Learn more about how we're responding to COVID-19.

Product, Pest or Weed Question?
Please see these links first:
Product Q&A
Pest Guides
Lawn Care Guides
Videos
Articles
Labels & SDS

DoMyOwn.com will no longer offer weed and disease identifications. Weed and disease identifications are inherently difficult from photos, and our team wants to insure you are getting a correct identification so that your treatment is successful. You can review our Common Weed Guide, our Weed Treatment Guides, and our Disease Treatment Guides, to see photos and descriptions that can help you identify your weed or disease. You can also contact your local cooperative extension office for further assistance. Extension Agents are experts in identifying local weeds and diseases in each region, and are an invaluable resource in the community. You can find your local office here: https://nifa.usda.gov/land-grant-colleges-and-universities-partner-website-directory
Message Us
Call Us by Phone
Call Toll-Free:
866-581-7378 Monday - Friday 9am - 5pm ET

Our lines may be busy, especially toward the beginning of the week. If you don't get a customer service rep immediately, please leave a message and we'll return your call promptly.

Fax: 770-709-5398

Chat with Us
Shipping Information
We currently ship within the United States (including Alaska and Hawaii) and to the US Territories. We also ship to certain APO, AFO, and AE military addresses. See more shipping information
Mailing Address
DoMyOwn
4260 Communications Drive
Norcross, GA 30093
USA


View Larger Map