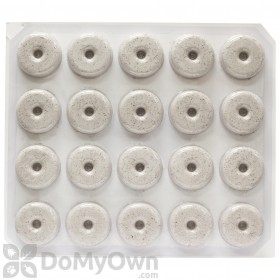 $21.97
Buy Now
Albert from San Antonio, Tx writes,
06/13/2017:
Are BTI Mosquito Dunks sold at Walmart in San Antonio, Texas?
Answer:
BTI Mosquito Dunks are a professional grade product and are not available in local retail stores.  There may be alternative versions of this product available, but we can not attest to the effectiveness of those products.  
Answer last updated on: 06/13/2017
Was this answer helpful to you? Yes No