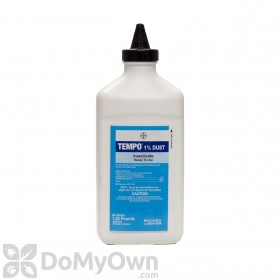 $25.50
Buy Now
Joe from Dunellen, Nj writes,
07/12/2014:
Best dust for yellow jackets
I have yellow jackets under my roof shingles where the siding meets the roof. Is delta dust a better option. Also, can this dust be sprayed with the gotcha duster w/the sprayer pro adapter?
Answer:
Tempo 1% Dust has been proven to be most effective dust in treating for wasp and bees. Tempo can be applied using the Gotcha Pro Adapter. The extension pole not included.

Answer last updated on: 07/12/2014
Was this answer helpful to you? Yes No