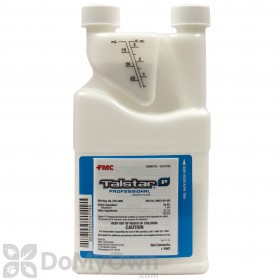 $27.50
Buy Now
Terry from Temperance, Mi writes,
09/02/2011:
Black vine weevil control, Talstar?
Have severe infestation of what appears to be black vine weevils that covers a large part of the area, and it is getting worse every year. They are eating the forsythia, golden vicary privet, mums, and coral bells, to the point that some are totally denuded. I read that Talstar may provide control. Is this true, and if so are there any special application techniques required?
Answer:
Talstar is labeled for treatment of weevils and many of our customers have cited success with Talstar for weevils. The product label calls for half an ounce per gallon of water, and this should be applied over 1000 square feet. There are not really any special instructions other then to cover all foliage completely including the base and trunks of the plants.
Answer last updated on: 09/02/2011
1 of 3 people found this answer helpful. Was it helpful to you? Yes No