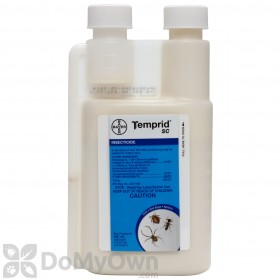 $79.96
Buy Now
Paul from Sutherlin, Oregon writes,
06/27/2015:
Can I apply Temprid SC without wearing a mask?
I noticed that most pro companies spray around houses without any lung protection. Especially when spraying up towards the gutters and soffit. Can I spray this Temprid SC without using a mask?
Answer:
It is not necessary to wear a mask when spraying Temprid SC if you are spraying in a well ventilated area. If not, we would recommend using a mask.
Answer last updated on: 07/07/2015
47 of 51 people found this answer helpful. Was it helpful to you? Yes No