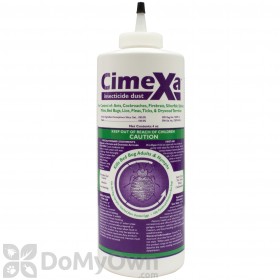 $11.66
Buy Now
Doug from Delaware, Ohio writes,
12/30/2014:
Can CimExa be applied with the Fogmaster Jr after mixing with water?
Answer:
No, Cimexa dust is not labeled to be used in any type of fogger. It is likely that it will clog something like a Fogmaster Jr. We would recommend using the product is a hand duster.
Answer last updated on: 12/30/2014
0 of 1 people found this answer helpful. Was it helpful to you? Yes No