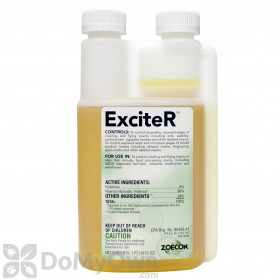 $58.55
Buy Now
Justin from Portland, Oregon writes,
02/28/2015:
Can Cy-Kick and ExciteR be mixed together for a more effective broadcast spray?
I know to obviously follow the label when mixing but do I use less product when mixing the 2 together? What would the ratio be when mixing the 2 together?
Answer:
ExciteR can be mixed with any insecticide including Cy-Kick CS to give it a faster initial knockdown. You would follow the rates on each product labels, 1 to 2 oz Cy-kick CS per gallon of water, 1/4 to 1/4 fl. ounce of ExciteR per finished gallon.
Answer last updated on: 02/28/2015
5 of 8 people found this answer helpful. Was it helpful to you? Yes No