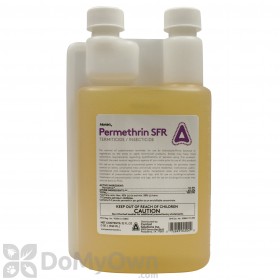 $25.46
Buy Now
Vivian from Simpsonville, Sc writes,
09/04/2014:
Can Permethrin SFR 36.8% on a garden with vegetables on the ground. Will roots absorb into plant?
Answer:
Permethrin SFR 36.8% cannot be applied to edible vegetation. It does not leach into the soil to the roots, but still cannot be used over veggies. Depending on what you are treating and for what, you could use Sevin concentrate.

Answer last updated on: 09/04/2014
2 of 2 people found this answer helpful. Was it helpful to you? Yes No