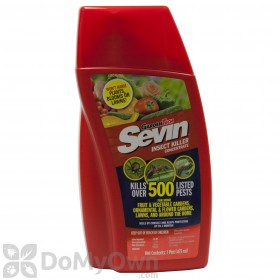 $17.95
Buy Now
Dustie from Bennington, Vt writes,
06/08/2017:
Can Sevin Concentrate still be used even if it became frozen during winter months?
Answer:
We do not recommend storing Sevin Concentrate or any other insecticide where there are extreme temperatures. Store products in cool, dry place for the most effective results. If it hs been frozen, we suggest getting fresh product.
Answer last updated on: 06/09/2017
Was this answer helpful to you? Yes No