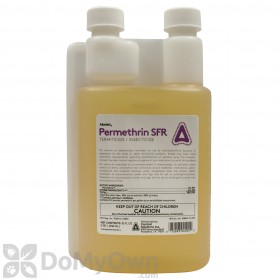 $25.46
Buy Now
Mary writes,
06/10/2017:
Can I spray Permethrin SFR inside my dog's kennel?
Also will it harm him?
Answer:
Permethrin SFR 36.8% is labeled to be used in kennels and would be safe when used as directed on the product label.  It is also safe to use as a flea/tick dip on dogs.
Answer last updated on: 06/11/2017
Was this answer helpful to you? Yes No