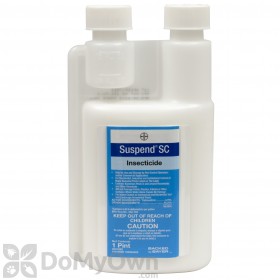 $39.50
Buy Now
Eugene writes,
03/31/2010:
Can Suspend SC be used in paint as a treatment for carpenter bees?
If so, how much is added to 5 gallon of paint?
Answer:
No. Suspend SC can only be applied using a hand pump sprayer. We do not currently carry any insecticides that can be added to paint.
Answer last updated on: 03/31/2010
4 of 6 people found this answer helpful. Was it helpful to you? Yes No