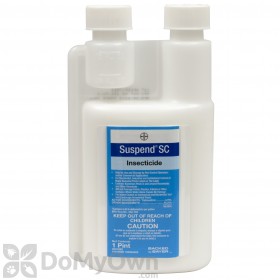 $39.50
Buy Now
Mike from Brandon, Fl writes,
10/31/2014:
Can Suspend SC liquid be applied to Harwood floors?
I have engineered hardwood floors and my installer and the manufacturer's warranty state that the floors are to remain dry and to immediately wipe up any spills. Is there a way to apply Suspend SC to hardwood floors to treat for everyday pest control?
Answer:
Suspend SC cannot be applied to hardwood floors. It is meant to be applied to cracks and crevices only. Normally, for general pest control we recommend to stick to cracks, crevices and entry points.

Answer last updated on: 10/31/2014
5 of 5 people found this answer helpful. Was it helpful to you? Yes No