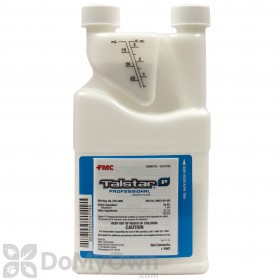 $27.50
Buy Now
Thaddeus from Virginia Beach, Va writes,
07/09/2015:
Can Talstar P be applied with a sponge to metal window frames?
I don't want to use a sprayer because I'm afraid the spray will mess up the window glass.
Answer:
A hand pump sprayer or backpack sprayer would be the preferred method of application for using Talstar P, a sponge would be not recommended. When treating around doors and windows you will want to spray around the frame of the windows themselves and where the windows slide past each other when opening You would not need to spray the glass to get an effective treatment but can spray screens if needed.
Answer last updated on: 07/10/2015
1 of 1 people found this answer helpful. Was it helpful to you? Yes No