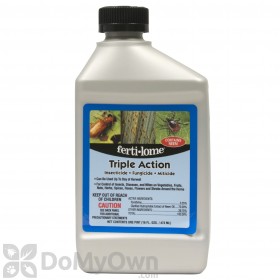 $24.90
Buy Now
Jesus from San Antonio Tx. writes,
06/24/2015:
Can I use Fertilome Triple Action Plus for an orange tree where the fruit gets black spots?
Answer:
We apologize but we do not know what disease this may be on your fruit and how to tell exactly what would be best for it. We would recommend taking a sample to a local master gardener to see if they can identify the disease. Until then, you can use a general fungicide thats safe for all edibles which is Fertilome Triple Action.
Answer last updated on: 07/07/2015
Was this answer helpful to you? Yes No