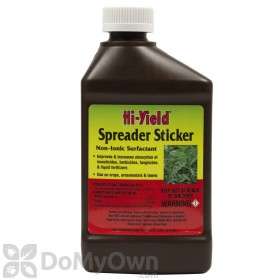 $12.50
Buy Now
Thomas from Langley writes,
11/29/2014:
Can I use Hi Yield Spreader Sticker on my garden with Neem Oil?
can i mix this with neem oil and use it as a foliar spray and not harm my plants? i know neem oil dont harm them but i dont know about this stuffs ingrediants?
Answer:
Yes you can absolutely mix the Hi Yield Spreader Sticker with the neem oil or any other product you use on crops or non-crop areas to add extra stick and penetration of the product.
Answer last updated on: 11/29/2014
4 of 4 people found this answer helpful. Was it helpful to you? Yes No