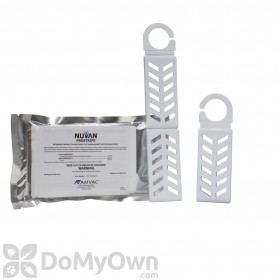 On Sale!
$36.53
Buy Now
Nick from Denver, Co writes,
08/08/2014:
Can I use Nuvan ProStrips to treat vinyl records for a bed bug infestation?
I have a collection of about 200 vinyl records that I need to treat for a bedbug infestation. Can I put them in a sealed thick plastic container to be treated with Nuvan ProStrips, the same way I would treat books or shoes? Will the ProStrips damage the records? And would I need to remove the records from their cardboard and plastic sleeves, or can they just be treated as is? Thank you!
Answer:
Yes, you can put the Nuvan Prostrips in the bag with the vinyl records inside of the plastic encasement. Per the manufacturer, it will not damage the records. You will need to leave them in for at least 72 hours. We would recommend leaving them in their sleeves inside the bag. Please let us know if you have any additional questions.
Answer last updated on: 08/08/2014
8 of 8 people found this answer helpful. Was it helpful to you? Yes No