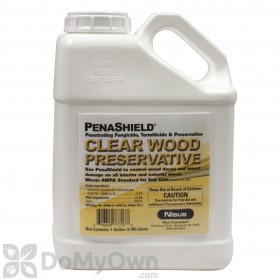 $46.77
Buy Now
Estrella from Northridge, Ca writes,
06/19/2017:
Can I use PenaShield on pressure treated wood and then apply Thompson's Water Seal?
Answer:
Yes, you can apply PenaShield to pressure treated wood, and once it has dried you can apply a water sealant.  Allow PenaShield-treated wood to dry completely (at least 24 hours) before applying any protective finish.  Protective finish must be applied within 2 weeks of treatment.
Answer last updated on: 06/20/2017
Was this answer helpful to you? Yes No