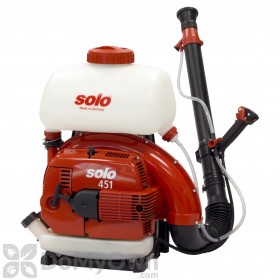 $699.99
Buy Now
Chris from Los Angeles writes,
08/23/2012:
Can use the Solo 451 Mist with insecticide like Riptide 5.0% Pyrethrin ULV for cockroaches control?
Answer:
You can use Riptide in the Solo 451 but it must be used outdoors only. Only roaches that are directly contacted by the wet spray will be killed.
Answer last updated on: 08/23/2012
4 of 8 people found this answer helpful. Was it helpful to you? Yes No