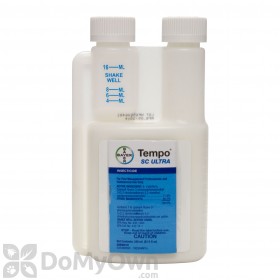 $43.67
Buy Now
Karen from Phoenix, Az writes,
02/22/2015:
Can you supply Tempo Tempo SC Ultra to lawn furniture safely for human contact/arm rests, etc?
Answer:
Tempo SC Ultra is not Labeled for use on furniture and skin contact surfaces as this is not a tested area. If you are treating for fleas for example, you can use Nyguard Plus to apply to seams, folds, cracks and crevices.
Answer last updated on: 02/23/2015
Was this answer helpful to you? Yes No