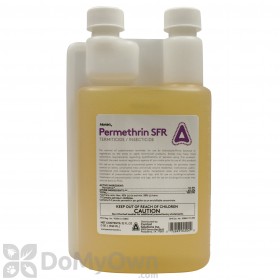 $25.46
Buy Now
Be from Sarasota, Fl writes,
07/28/2014:
Can you use Permethrin SFR 36.8% to treat the exterior of a tent to protect against ticks?
Answer:
Permethrin SFR is not labeled to be used on tents or clothing but we do carry a JT Eaton product that can.
JT Eaton KILLS
bedbugs, ticks, mosquitoes is a water based permethrin spray that comes in a convenient, ready to use spray bottle that will keep on killing 4 to 6 weeks. KILLS bedbugs, ticks, and mosquitoes can be used on clothing, tents, sleeping bags, backpacks, ground cloths and mosquito netting for ticks and mosquitoes.
Answer last updated on: 07/28/2014
Was this answer helpful to you? Yes No