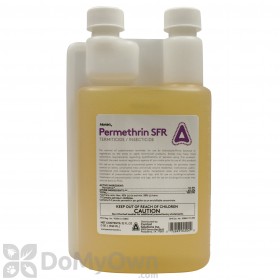 $25.46
Buy Now
Barry from Alabama writes,
07/15/2015:
Can you use Permethrin SFR to kill wasps?
Answer:
You can use Permethrin SFR, but it will NOT kill wasps on contact. The wasps/bees will die, but not immediately. It can take a few minutes for them to succumb to the product. Permethrin will help to deter them from nesting in areas it has been sprayed. Wasp Freeze is your best choice if you are looking to knock down wasps instantly.
Answer last updated on: 07/15/2015
23 of 26 people found this answer helpful. Was it helpful to you? Yes No