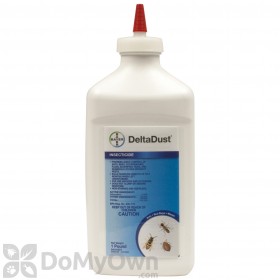 $19.25
Buy Now
Wendy from Lilburn, Ga writes,
07/01/2015:
Delta Dust residue on clothing & Christmas decorations in attic - is there a health risk?
I had open boxes of clothing and Christmas decorations (wreath & garland) exposed when Delta Dust was sprayed. This was done right over the box and the decorations. I understand that it leaves a residue. How dangerous is this residue?
Answer:
Delta Dust is not labeled to be used on clothing or decorations, only along baseboards, wall voids, cracks, and crevices. I would recommend washing and drying you clothes to remove any residual that the delta dust has left behind and to clean the decorations with alcohol is you are planning to use them in the future. Make sure you are wearing protective gear when handling items with checmicals on them.
Answer last updated on: 07/07/2015
3 of 3 people found this answer helpful. Was it helpful to you? Yes No