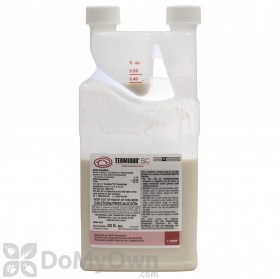 $70.26
Buy Now
Robert writes,
03/20/2011:
Do I need to use a certain type of sprayer with Termidor SC?
Can I use Termidor SC with the Chapin 1 Gallon Pump Sprayer (#20000) to spray around the perimeter of my home? Thank you.
Answer:
Any hand pump sprayer will do as long as it is clean and does not have residues from other products you may have used. The Chapin 1 Gal Pump Sprayer model 20000 will do a great job for you.
Answer last updated on: 03/20/2011
1 of 1 people found this answer helpful. Was it helpful to you? Yes No