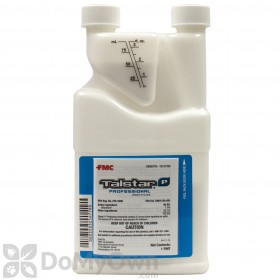 $27.58
Buy Now
Dennis from Coon Rapids writes,
06/10/2017:
Do you spray the whole yard with Talstar P?
Answer:
Talstar P is labeled for use in a wide array of areas including the lawn, bushes, trees, and shrubs if the pests you are treating for are congregating in those areas. You can refer to the product label for mix rates and target areas for the specific pest you are having trouble with. Keep in mind, you cannot use this on edibles like a vegetable garden or fruit trees or close to lakes/ponds. 
Answer last updated on: 06/12/2017
Was this answer helpful to you? Yes No