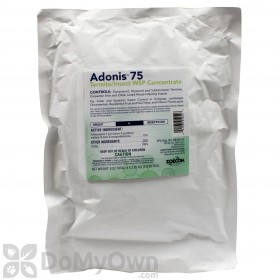 $30.50
Buy Now
Stephanie from Miami writes,
02/08/2012:
Does Adonis 75 WSP work to kill mealy bugs on a black bamboo that is indoors?
Answer:
Many products do not translocate through bamboo very well. We recommend that you contact the Adonis manufacturer directly to see if Adonis 75 WSP will work adequately for your needs. You can reach Envincio at 800-652-2427.
Answer last updated on: 02/08/2012
Was this answer helpful to you? Yes No