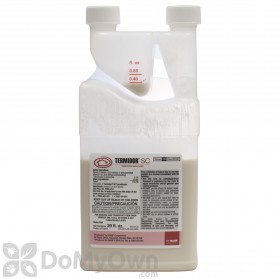 $69.00
Buy Now
Mark from Harvey, La writes,
11/10/2014:
Does Termidor SC kill/prevent formosan termites?
Answer:
Termidor SC will kill any termites that come into contact with the treated surfaces and will carry it back to their nests. Depending on where the termite infestation is will depend on how the Termidor will need to be applied to eliminate the colony and abide by the usage instructions on the label.
Answer last updated on: 11/10/2014
3 of 3 people found this answer helpful. Was it helpful to you? Yes No