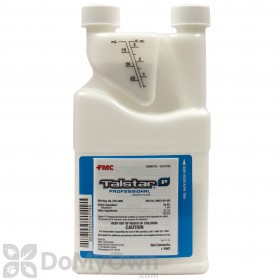 $27.50
Buy Now
Brian from Lancaster, Pa writes,
06/26/2015:
Earwig Infestation
I have hundreds of earwigs that crawl on the exterior of my home - foundation and siding all the way to the eaves of my house. We get 5 to 10 inside a day. I need a powerful granule to kill them in the ground and something to prevent them from crawling on the side of the house. I have a .5 acres of land and have done everything I can do to keep the area around my house cleaned up. I have caulked the obvious cracks and put up weather stripping.
Answer:
First, do you have mulch or pinstraw around your home? If so, pull that off your house. Talstar P would be a great choice for earwigs. You can spray both indoors and outdoors with this product. Talstar P, one of our best sellers, has a long residual, is odorless, dries clear, leaves no stains, is non-irritating to the skin, and wont break down easily with rainfall. Also, be sure to focus on mulched areas, or areas that hold moisture in the lawn.
Answer last updated on: 06/26/2015
Was this answer helpful to you? Yes No