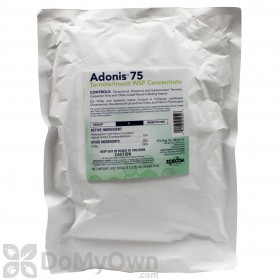 $30.50
Buy Now
Biff from Palm Springs, Ca writes,
04/03/2015:
I have a ficus hedge 8 ft with 56 plants. what is the correct mixture of Adonis 75 wsp per plant?
Answer:
We apologize but you did not state what pest you are treating for on the ficus hedge for us to determine the appropriate dilution ratio for your needs. We look forward to hearing back from you so that we may more accurately answer your questions.
Answer last updated on: 04/05/2015
Was this answer helpful to you? Yes No