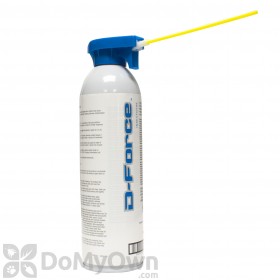 $17.20
Buy Now
Courtney writes,
11/17/2010:
How do I get rid of cave crickets?
I've applied Niban around my basement apartment twice this summer. While it works great at first, the cave crickets always seem to come back. It's a huge problem and I can't figure out how to get rid of them for good. I find them in every single room of my apartment. Glue traps are not enough. Please help!
Answer:
Getting rid of crickets that have already found harborage indoors can be tough. We recommend that you spray a good residual product such as D-force HPX aerosol around your baseboards, window frames, door frames, places where cables pipes and wires may enter into the structure and other places where crickets may enter or harbor within the structure. Since you live in a state that heavily restricts most insecticides, you are very limited on what you can purchase to use outdoors for barrier control. Niban does do a good job, but it must be re-applied after heavy rainfall to remain effective.
Answer last updated on: 11/17/2010
1 of 1 people found this answer helpful. Was it helpful to you? Yes No