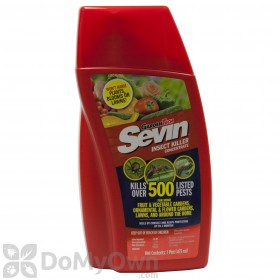 $17.95
Buy Now
Pat from West Chester, Ohio writes,
10/12/2014:
How do I mix Sevin to spray on A Gardina tree?
Answer:
You will mix 1.5 oz - 3.0 oz of Sevin per gallon of water. Can be applied using a hand pump sprayer or a hose end sprayer. Please refer to the product label for complete application instructions.
Answer last updated on: 10/12/2014
1 of 1 people found this answer helpful. Was it helpful to you? Yes No