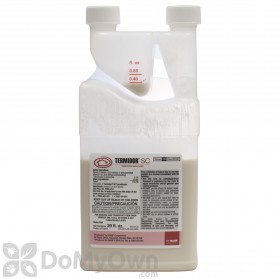 $69.00
Buy Now
Marcus from Las Vegas, Nv writes,
08/18/2014:
How do you avoid drilling into a water pipe under a concrete slab?
When doing a perimeter treatment, somewhere there will be gas, sewer, electrical, and water supply lines. Some of these may be under a concrete slab. What precautions do professionals take when drilling through concrete to avoid damaging these?
Answer:
There are a few options to use before digging a trench for termite treatment. Every state has a "call before you dig center" dial 811 from any cell phone and be connected to your states center or google search " THERE STATE 811" to get the toll free number. This is a FREE service to all homeowners. When they call, they provide the type of work they are doing(digging trench for termite treatment) and other required information, then within 3 business days the utility members in your area will come out and mark your underground lines from the street into the meters on the house.
Answer last updated on: 08/18/2014
Was this answer helpful to you? Yes No