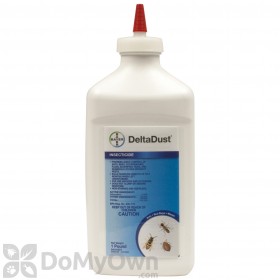 $19.25
Buy Now
Amber from Ohio writes,
07/15/2014:
How long does it take to kill bed bugs?
Answer:
The kill time of Delta Dust Insecticide can vary depending on the age of the bed bug and other environmental conditions. However, it typically takes 3-7 days to kill bed bugs once they cone in contact with the insecticide. Delta Dust should not be the only product used in the fight against bed bugs as it does not kill quick enough.
Answer last updated on: 07/15/2014
Was this answer helpful to you? Yes No