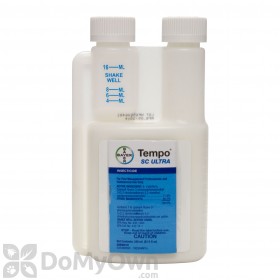 $43.67
Buy Now
Bill from Longmont, Co writes,
10/11/2011:
How many gallons will the 8 oz bottle make?
Answer:
The Tempo SC Ultra 8 oz bottle will make up to 30 gallons of finished solution. Please take a few minutes to review the Tempo SC Ultra product label find the correct usage rate for your needs.
Answer last updated on: 10/11/2011
1 of 1 people found this answer helpful. Was it helpful to you? Yes No