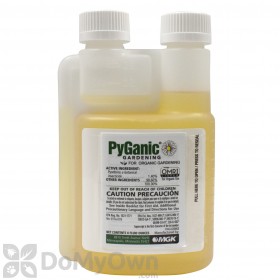 $25.00
Buy Now
Ryan from Naples, Fl writes,
06/17/2017:
How many oz of PyGanic Gardening per gallon should I use for herbs or vegetables?
Should it be sprayed onto the plants or the soil?
Answer:
PyGanic Gardening is applied at the rate of 1-1.4 fl oz per gallon per 1,000 sq ft. For larger garden areas, you will apply 16-59 fl oz per acre. You will treat the soil surfaces and plants but not wet to the point of runoff.
Answer last updated on: 06/18/2017
Was this answer helpful to you? Yes No