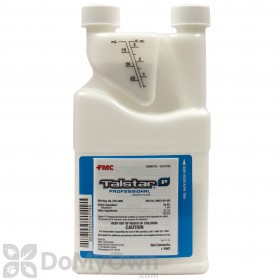 $27.50
Buy Now
Chris from Montgomery Tx. writes,
03/24/2015:
How many square feet will 3/4 gallon cover or acre
Answer:
Mixing Talstar P at .5 to 1oz per gallon of water and applying the mixed solution over 1,000 sq feet. The ¾ gallon (96 oz.) concentrate yields 96-192 gallons of finished solution which will cover 48,000 to 96,000 sq feet.
Answer last updated on: 03/24/2015
Was this answer helpful to you? Yes No