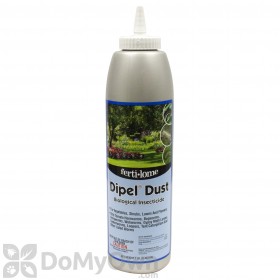 $12.50
Buy Now
Rebecca from Mobile, Al writes,
03/29/2015:
How much Fertilome Dipel Dust to mix with how much water?
Answer:
Fertilome Dipel Dust is to only be used as a dry dust. Mixing it with water will likely decrease the effectiveness of the product, much like putting it down as a dust just before a rain will wash it away. Please refer to the product label on how much to use in the areas to be treated.
Answer last updated on: 03/30/2015
1 of 2 people found this answer helpful. Was it helpful to you? Yes No