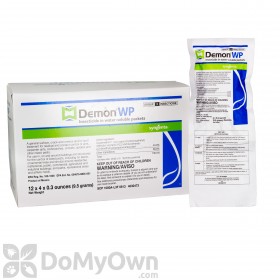 $8.99
Buy Now
Rachel from Alpharetta Ga writes,
09/04/2014:
How much water to mix with a packet of Demon WP?
Answer:
You will mix one or two packets of Demon WP per one gallon of water per 1,000 sq ft. It should be applied once a month on the exterior of the structure and once every 90 days to indoor cracks and crevices. Please refer to the product label for specific mixing and application instructions for the insect that you will be treating.
Answer last updated on: 09/04/2014
6 of 8 people found this answer helpful. Was it helpful to you? Yes No