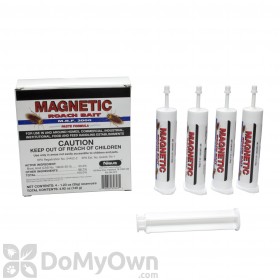 $24.42
Buy Now
Abe from San Francisco, Ca writes,
06/25/2017:
How often should I apply Magnetic Roach Bait?
Answer:
Magnetic Roach Bait can be applied once every two weeks (after cleaning up previous bait  placements).  Please take a few moments to review our article on How to Get  Rid of Roaches for more information on treating this pest. 
Answer last updated on: 06/25/2017
Was this answer helpful to you? Yes No