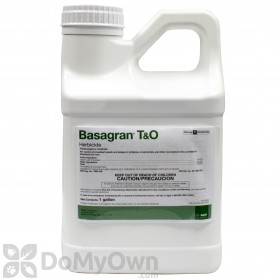 $139.50
Buy Now
Bob from Naples, Fl writes,
06/09/2017:
Is Basagran T/O Herbicide safe to use on Floratam St. Augustine grass?
Answer:
The product label for Basagran T/O Herbicide states that it can be used on St.Augustine and does not mention any restrictions for the Floratam species.  It should be safe to use if applied according to the instructions on the label. 
Answer last updated on: 06/11/2017
1 of 1 people found this answer helpful. Was it helpful to you? Yes No