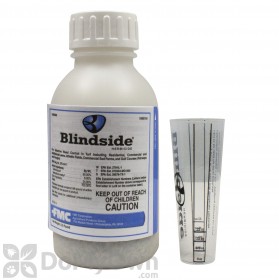 $109.95
Buy Now
Lj from East Coast Of Florida writes,
06/23/2017:
Is Blindside Herbicide safe for a Horse Pasture?
Live in Central Florida and need a food weed killer/control for my horse pasture. How long do I have to wait to graze my horses? Safe for Bahia grass?
Answer:
Blindside Herbicide WDG is not labeled for horse pastures.  We would recommend GrazonNext HL Herbicide, as it is safe to use on pastures with bahiagrass. There are no grazing restrictions using GrazonNext HL Herbicide. We would suggest they not be in the area during the application and while the surfaces are wet, once the treated surfaces are completely dry then they can return.
Answer last updated on: 06/24/2017
1 of 1 people found this answer helpful. Was it helpful to you? Yes No