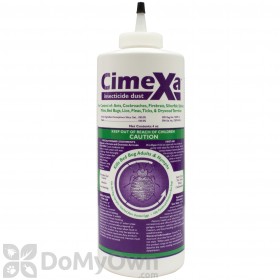 $11.66
Buy Now
Andrew from Nj writes,
07/21/2015:
Is CimeXa Dust the best dust to use for roaches?
I have rentals and want to make sure it lasts long and protects. Cimexa or Delta Dust?
Answer:
Cimexa Dust would be the longest lasting at up to 10 years in undisturbed areas and would be a great product to use.
Please also take a moment to read over How To Treat for Roaches for more advice.
Answer last updated on: 07/21/2015
1 of 2 people found this answer helpful. Was it helpful to you? Yes No