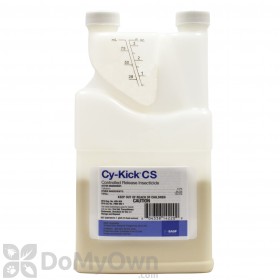 $39.98
Buy Now
Harlan from Phoenix, Az writes,
07/02/2015:
Is Cy-Kick CS safe around cats?
I know some products such as permethrin are okay for dogs but can cause seizure in cats. If I use this as a perimeter around my house and a cricket gets through with this stuff on him, will my cat be ok if he then eats the cricket which in turn had Cy-Kick in or on him?
Answer:
Cy-Kick CS is pet safe when used as directed on the product label. Pets should be out of the area until dry. The small amount of active ingredient is only enough to kill an insect, for it to harm your cat they would have to eat their body weight or more in insects that were killed with the product.
Answer last updated on: 07/02/2015
10 of 10 people found this answer helpful. Was it helpful to you? Yes No