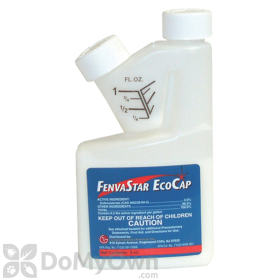 $15.71
Buy Now
Joseph from Ma writes,
07/16/2014:
Is FenvaStar EcoCap good for roaches? I have a multi unit building w/ 3 apartments.
So far I've been bombing and using Gentrol disks in strategic places. I'm going to tank mix FenvaStar with an IGR also and spot and crevice spray too. This is a big problem I think, one apt is vacant and the first time I bombed there were 50-60 dead ones and about a dozen or so live ones. Ive bombed two days straight after that and still had about a dozen dead ones and half dozen live ones each time. Now I'm going to lay off the bombs and just spray and let the iIGR work a bit. I'm also going to put bait gels around too. Do you think my problem is big enough to warrant more extreme measures like drilling stud bay holes and dusting in the walls or something else possibly?
2 of 2 people found this answer helpful. Was it helpful to you? Yes No