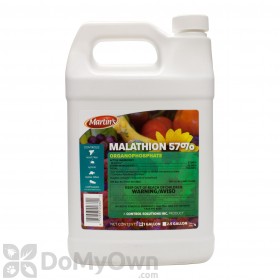 $59.90
Buy Now
Rito from Deltona, Fl writes,
06/25/2017:
Is it safe to apply Malathion when temperatures rise above 80 degrees?
Answer:
The product label for Malathion 57% recommends that you apply it when temperatures are 65 degrees or above.  As a general rule, the best temperature range to apply most insecticide products is between 65-85 degrees.   
Answer last updated on: 06/25/2017
Was this answer helpful to you? Yes No