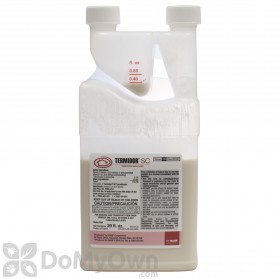 $69.00
Buy Now
Sheila from Toledo, Oh. writes,
05/16/2012:
Is Termidor safe for outside garden beds with flowers, shrubs,trees?
I have rose bushes,tulips,greenery coverage, etc.
Answer:
Termidor is not labeled for use on trees and plants. It is only labeled for use around your homes foundation for termites, ants, and other selected pests. For treating lawn, turf, and ornamental plants, trees, and shrubs that do not contain anything edible, you should Talstar Insecticide.
Answer last updated on: 05/16/2012
1 of 2 people found this answer helpful. Was it helpful to you? Yes No